Hungarian legal/religious document, 1488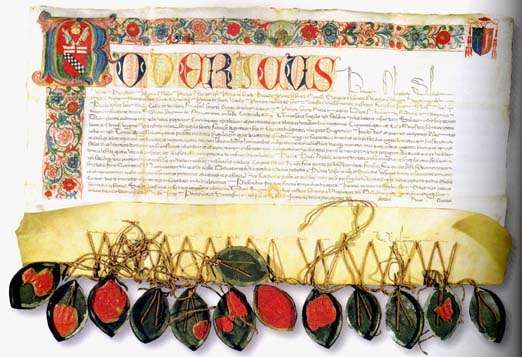 A Hungarian friend (well, American, but of Hungarian descent, with a Hungarian persona) was over tonight, and he brought some of his books. My lady wife was leafing through them, and saw this document; it caught her eye because, with the seals on the bottom, it was obviously a legal document; but it had an illuminated border. I asked him (and then his wife) to translate the caption, and it's a grant of permission to hold a religious festival. I'd never seen a legal document with illumination, so I scanned it. It's from Volume 2 of the Magyar Kódex, ISBN 963-09-4101-5, Lovagkor és Reneszánsz, by (published by?) Kossuth Kiadó.
There's also a high-resolution version (738K).